About Narayan Yoga
Discover a new journey of your life!
Narayan Yoga is a renowned yoga school in Rishikesh, India with having experience of more than 10 years. With the aim of globally spreading the knowledge of yoga; we offer several yoga & meditation courses, certified by Yoga Alliance USA. The courses include 100 Hours Yoga Teacher Training Course, 200 Hours Yoga Teacher Training Course and Yoga Retreat Programs. Yoga is a universal knowledge that should be adopted by everyone and so we designed our course curriculum in a way that it suits the yoga aspirants of every age group and skill level.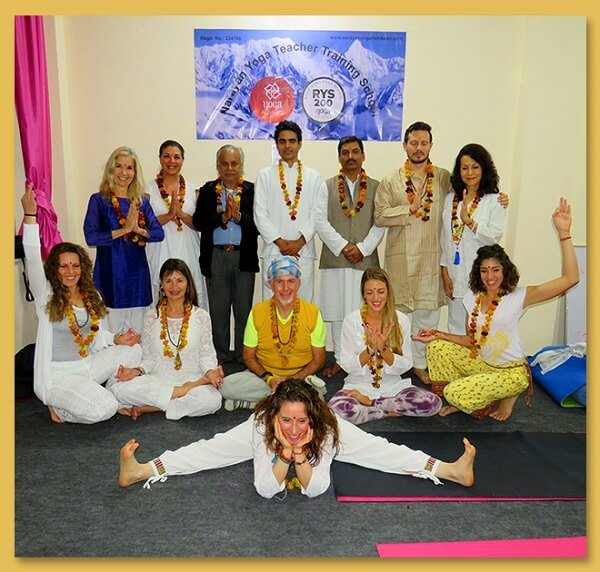 We at Narayan Yoga School in Rishikesh aims to nurture the well-being of an individual. We just make sure that you will enjoy your every moment spend at our yoga school.
Our Progress in Numbers
Total Students
The happiness of the students at the end of the course ensures us that we are going on the right path!
Years of Experience
Our experience and professional teaching makes us among the list of top yoga schools in Rishikesh, India
Targeted Countries
We are happy to see people showing interests towards yoga; not only from India but from other countries also.
Yoga Teachers & Instructors
Our Yoga School Team is having well-professional and veteran yog-gurus and yoga instructors!
Start Your Yogic life
with
Narayan Yoga
Narayan Yoga is an opportunity to start an amazing journey of yoga! The ultimate practice of yoga showers the flowers of happiness and make an individual healthier with all the three aspects, i.e., Physically, Mentally & Spiritually..
Our Yoga Teachers!
Meet the well talented and professional teachers of our renowned yoga school in India! The yoga teacher at our school holds
a great professional skill and years of experience.
Guest Teachers
Instructora con 20 años de experiencia, comenzó su práctica en Jivamukti Yoga School en NYC y es graduada del Ayurveda Guru Kola Program del Ayurvedic Center of Wellbeing. Es miembro de NAMA (National Ayurvedic Medical Association), E-RYT (Experienced Registered Yoga Teacher) y representante de la OIYAY (Organización Internacional de Yoga Terapia, Ayurveda y Yoga) en Puerto Rico.
Excellent school! Great teachers and learning environment. I took a course there last year and it was the best experience ever. Highly recommended!

Great experince! Best yoga teachers and music class…special place to conect in self and learn… So recommend…

Best Yoga and Music Teacher Training School in Rishikesh , India